CHOOSE HAPPINESS
Social Apartment Community Where Neighbors Connect & Thrive

Share Your Best Self
Enjoy the view from the city's best location in a gorgeous new home with access to amenities and events that enhance your daily living experience. There's always a fantastic place to achieve professional and fitness goals or entertain friends in style. Our pet paradise comes with smart technology curated for maximum convenience. Daily community events connect neighbors around our pillars of wellness, growth, culture and togetherness.
Miami Living


Coffee Shop
Lobby Bar & Restaurant
Sunset Over Biscayne Bay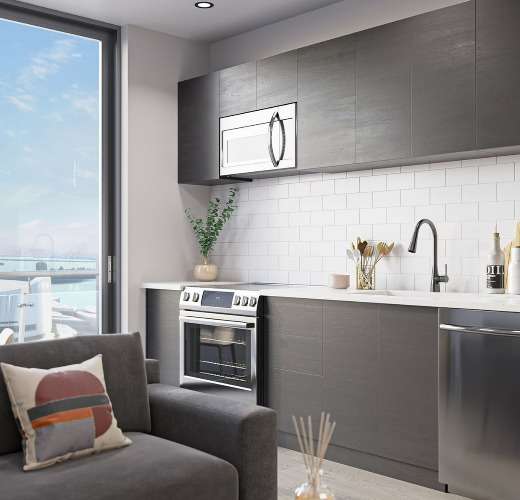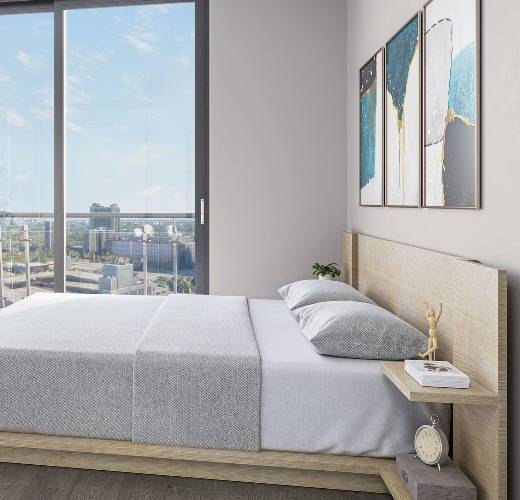 FAQS
HOW MUCH OF THE BUILDING IS CO-LIVING?

Only around 20% of apartments are 2-3 bedrooms/bathrooms in our Rent By Bedroom program. The vast majority of homes are traditional rent-the-whole-place setups , attainably priced with incredible amenities in the best location.

HOW DOES LEASING WORK?

Each resident has your own lease and pays your individual rent. All applications are reviewed and approved independently in accordance with The Fair Housing Act.

WHAT ABOUT UTILITIES?

Each resident is billed separately for your portion of utilities based on unit occupancy (i.e. 1/3 of internet and power for a fully occupied3-bedroom unit).